Are You Living the Same Week on Repeat?
BREAK the REPEAT Cycle!
Overcoming limiting beliefs through awareness is easy when you realize that freedom is the real option.
If you're serious about the ability to get unstuck, think differently from the crowd, and obtain your desires, my BREAK the REPEAT Cycle Course gives you that opportunity.
Module 1 You will learn how to broaden your awareness and receive a new perspective.
Module 2 This module will show you how perception and discovery lead to new possibilities.
Module 3 This module gives you the ability to choose the new possibilities that lead to obtaining your desired results.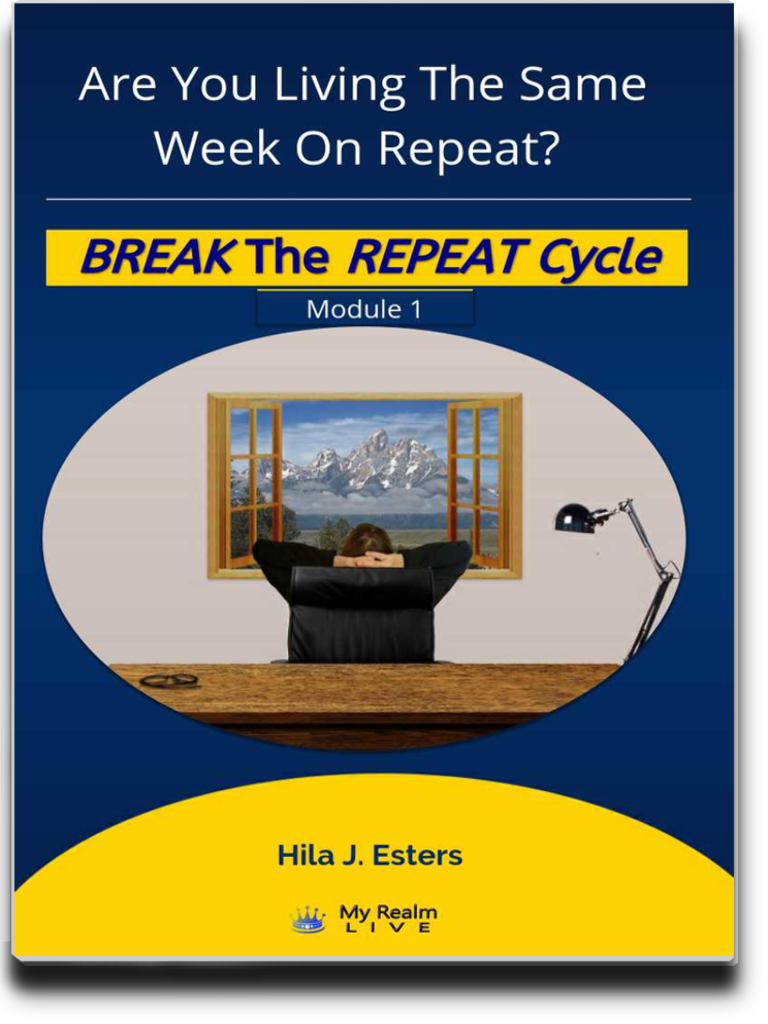 Module 1
Awareness and a New Perspective
Will help you open expand your understanding through awareness, and gives you the opportunity to make a decision.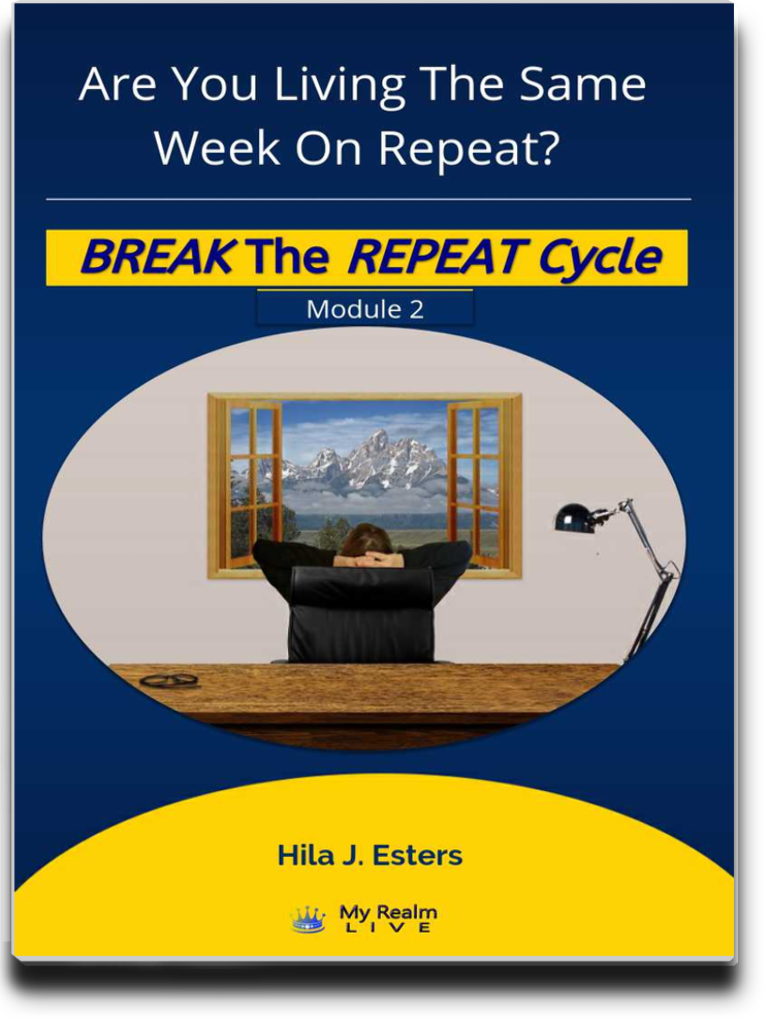 Module 2
Perception and Discovery
This module will show you how perception and discovery lead to new possibilities.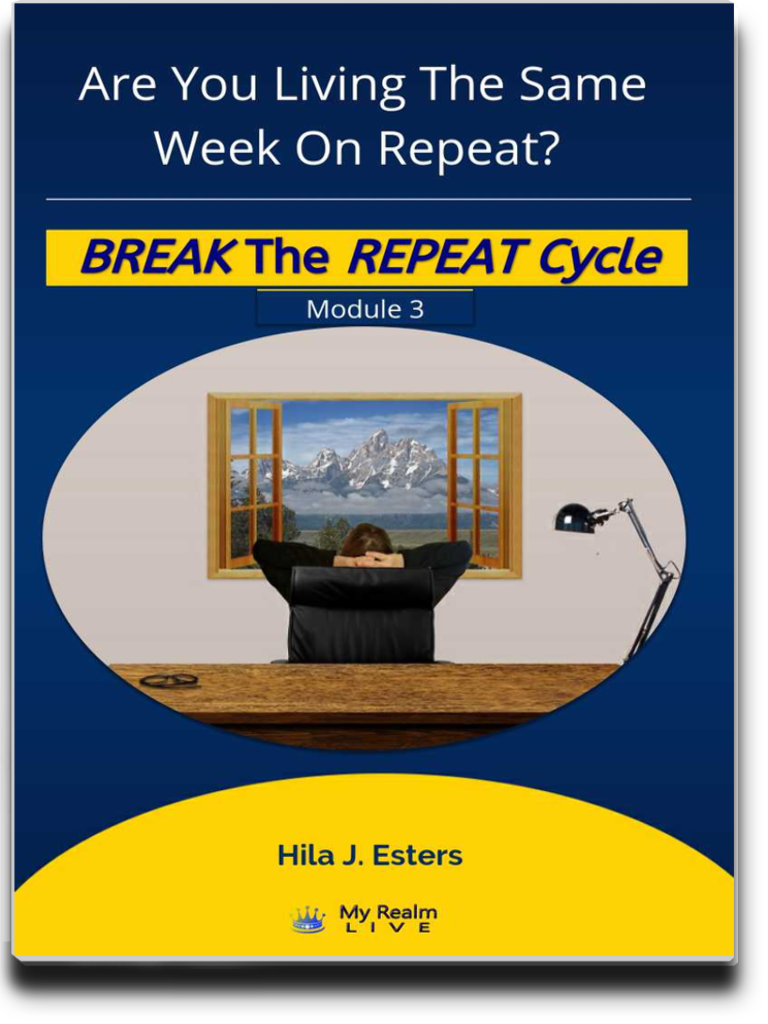 Module 3
The Results System
My three steps to obtaining your desired results.
Hi, I'm Hila Esters
Hila J. Esters empowers men and women to awaken their God-given potential because most live in status quo, have limiting beliefs, and negative emotions which hamper their decision making abilities. So, I help them rise above the crowd, see new possibilities, and move forward with purpose and clarity.
Hila is a spiritual force for God as a minister, teacher, author, speaker, podcast host, visionary thought leader, mentor, and coach. She ministers the Word of God and experiences continual manifestations of God's power through her Healing Ministry while teaching and demonstrating the Word of God. Her spiritual revelations and prophetic insights continue to bless many.
Hila's books include, "Daddy's Little Girl," "Your Daddy's So-o-o Big…," and "The Miraculous Realm of Heaven on Earth: Living Life on the Other Side of Resurrection."
For her entire life, the Holy Spirit has used Hila to 'freely receive and freely give' in His presence and in His service. Hila J. Esters is the owner of Freedom Network NOW and Reflections of Real Life Ministries. Truly, she has made her life HIS business.